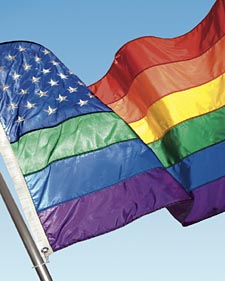 From your mouth to God's ears.
The
Ninth Circuit Court of Appeals
just ordered
Federal Health Insurance Benefits
for same sex married couples.
The case involves Deputy Federal Public Defender Brad

Levenson

, who married Tony Sears last July 12, and 9

th

Circuit staff lawyer Karen

Golinski

, who married Amy

Cunninghis

last year.
Let the court cases begin! Wow, being treated under the law in the United States of America, what a concept.