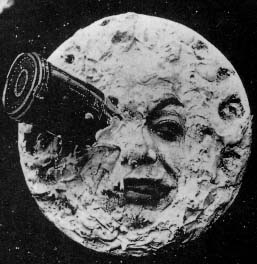 Busy morning in the world!
Bombing the moon was not much of a bomb shell but President Barack Obama winning the Nobel Peace Prize, now that was a shocker.
According to everyone that watched the bombing of the moon was a non event, I slept through it, Neil was up at the crack of ridiculous to watch, then came and woke me with the real explosion. Our President won the Peace Prize. I could feel the right wing going off from the safety of my bed, tucked away in the far far corner that is Mendon.
They cheer when the United States loses the Olympics and sharpen their fangs with glee at THEIR President winning the Nobel Peace Prize. Again, why am I surprised at this.
Not all, but a vast majority of those right wingers are great big fans of a man that they call the Prince of Peace, and from that one could surmise that these folks would see PEACE as a virtue.. something to be lauded and worked for. Guess not.
I am overjoyed that a man that I greatly admire won this award. He did not campaign for this, and I'm sure as his head hit the pillow last night he was not thinking about it, but the esteemed Nobel crowd saw fit to give it to OUR President. Yeah America! Not so in the great Red/Blue divide that we are in 2009...
This is my newest hero
Rep. Alan Grayson
, you know , the guy who said the GOP's health plan was for you to "
not get sick"
, and if you did, to "
die fast".
The Democratic National Committee is coming out swinging on this one, GOOD FOR THEM.
" The Republican Party has thrown in its lot with the terrorists -- the Taliban and Hamas this morning -- in criticizing the President for receiving the Nobel Peace prize," wrote DNC Communications Director Brad Woodhouse. "Republicans cheered when America failed to land the Olympics and now they are criticizing the President of the United States for receiving the Nobel Peace prize -- an award he did not seek but that is nonetheless an honor in which every American can take great pride -- unless of course you are the Republican Party. The 2009 version of the Republican Party has no boundaries, has no shame and has proved that they will put politics above patriotism at every turn. It's no wonder only 20 percent of Americans admit to being Republicans anymore - it's an embarrassing label to claim."
Deep deep blue Democrat here. I have never missed an election and I have voted for one Republican one time ,and I do regret it ( and he did end up in jail....). BUT, I will say that my party lags WAY behind the GOP in its ability to except VICTORY. We won every election there was to win last go round. We hold a filibuster proof majority in the Senate and a whopping majority in the House. The Speaker of the House is from so blue its purple San Francisco, and well, the Senate Leader is a Mormon... we are a big tent! BUT, we can not get our acts together and pull off the victories that our party promises.I think it is good thing that we are not so lock step as the GOP, that the Democratic Party is both Heath Shuler and Maxine Waters, I just wish that we could act as Democrats and not be so so concerned with what others think, just once in a while.
In the last few days or so I have been called the P.C. Police and close minded. I so wish I was. For what ever self loathing reason I do , with some regularity watch Bill and Sean and have even tried to sit through an entire Glenn ( just like The Real Housewives, I could not do it..) . I read Michelle Malkin for crying out loud. I know the other sides argument and just disagree ( ok, am blown away by their ignorance and full blown hate, but for the sake of good argument, lets go with disagree..) Can we not as a grown up nation claim that NOT having to chose between your family's house and your child's chemotherapy is a good thing? Can we not agree that a world with less nuclear weapons rolling around the globe is a good thing? Can we not agree that talking with other nations rather than sending in troops to possibly die is a good thing? Yes, keeping more of your hard earned dollars is a good thing as well, I understand that. But , the cost of almost a decade of war would have insured the country for a long , long time.....

Sure, maybe the President did not win this award for actions he has taken. The chattering class is going off now because he was nominated for the award just a couple of weeks into his presidency. So, its not for a specific action, but for the word he chose to use. HOPE. As strong a word and concept as humans have. Barack Obama understands this, as did Bill Clinton
( I still believe in a place called Hope..)
Maybe this concept is just too much for the granite heads that litter the right and far right.